Martin ProScenium Help File

Martin ProScenium Web Support (Updates)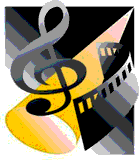 To learn what's new in this version see Update Notes

Click this Link to learn more about the types of hyper-links used within this on-line help.

Hardware Requirements and Software Installation
Hardware Set Up
Configuration
Main Menu (Fader Panel)
Troubleshooting
How Do I ?
Advanced Features
Hotkeys

ProsceniumDMX Fastfind !!

ProSceniumDMX Quickstart !!